DIY Stofen Omni-Bounce like diffuser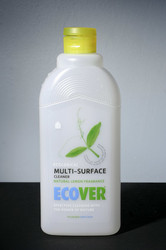 I started with photography in June 2005, buying a SLR camera Canon EOS 350D to replace a lost Sony DSC-P71. I wanted to buy it cuz my parents were coming to visit me in Montpellier (South France) from New Caledonia.
At the time I only shoot in natural light, believing that was the only way to have very nice pictures with natural look, flash's light being to harsh. The only time I've shot with flashes were in a studio for one of my models, Bernadette Vong thru a softbox to soften the light
But then, for the need of a wedding shoot, I bought the cool Sigma EF-500 DG Super (£149.99 at WarehouseExpress). Wanting not o waste the expense, I then Google for "How to use E-TTL 2 flash" and the first result brang me to an interesting article: "Flash Photography with Canon EOS Cameras - Part I" where I learned some of the principle of flash and E-TTL technology. This article also talks about a blog called Strobist. In the US a strobe is a flash, so a strobist is someone who use flash. This wonderful blog teach you how to use small flashes to get professional results and also have a bunch of DIY photography tutorials. If you are interested in flash photography (you should) then have a look at this blog: "Learn how to light better at strobist". This blog is so interesting and well written that I read it every day in the tube when I go to work using my mobile phone's internet connection. As said on the strobist blog, why should one spend hundreds into a gear when you can Do It Yourself for few pences and have as good result? So here is my DIY Stofen Omni-Bounce tutorial. This Omni-Bounce costs £15 (about $30) at WarehouseExpress, not so much would you say? But it's £15 for a piece of nicely cutted white translucent plastic:

 Well, I'd rather save few quid and take my girlfriend out to the cinema! But damn, I want that thing! So this afternoon, while going to buy some water at the Waitrose next to my office, I went to the homecare products aisle looking for something that can be used to make my DIY Omni-Bounce diffuser. I need something white and translucent. I then find something interesting: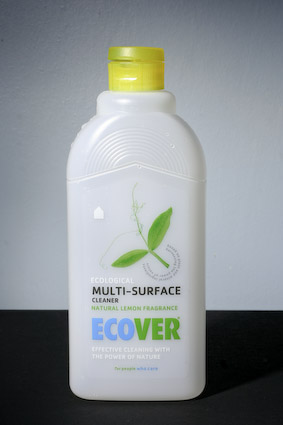 Hehehe, this is an Ecological Multi-Surface Cleaner! The bottle is made of translucent white/clear gray plastic. And seems to be at the very good size that can fit arount my flash's head, if not then I still can cut some part away and stick them back with tape.
 I was very lucky (good) because as you will see, the size of the bottle was perfect!
 The howto is so easy that I wonder if I need to describe it in detail... But we never know...:
 1 - Empty the bottle in another container (no waste!)
 2 - Clean the bottle (of cleaner...) and remove the sticker.
 3 - Cut it at about 5cm or 6cm (around 2 inches) from the bottom of the bottle.
 4 - And Eureka! You have your DIY Omni-Bounce diffuser!
 You can choose to have more than 5 or 6cm so you can play with the lenght of the diffuser. As you can see on the pictures below, the size of the bottle makes the DIY Diffuser fit perfectly arount the Sigma EF-500 DG Super flash's head. It just seems that this bottle was made for this purpose.
 Setting the flash upward and pulling the DIY Diffuser a little bit away, you can have a 360° flash. I don't know yet what to do with this kind of light, but I'm sure you can find something in the Strobist's blog pages.
 I will soon upload some pictures taken with this piece of plastic that saves me £14.21!

Tweet