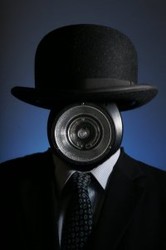 Thanks to Permadaylight for creating this great video clip of the London Strobist meetup group last Halloween 2009.
The meetup was organized in Club Life, a night club in Vauxhall. Lot of photographers and models turn up with the help of MUA.
If you are interested in photography and particularly into off-camera flash then I strongly suggest that you visit the group's website (see links below).
There was another meetup today in Stratford, we managed to get an ex warehouse and gathered 20 photographers, 8 models and 4 MUA. Pictures will appear on the group Flickr stream soon.